When you think of a safari, you probably immediately think of Africa. What is the best safari country in Africa? We give you 8 reasons why Tanzania is the destination for your African safari vacation.
Africa safari in Tanzania
You can have it all
From tropical beaches to stunning mountain vistas and the most iconic wildlife safaris, Tanzania offers a wealth of natural beauty and memorable experiences all in one place. Exciting trekking tours, visits to different tribes, and the chance to unwind on the delightful island of Zanzibar are all on offer. The possibilities are endless, and combining all of these attractions into one trip is what makes Tanzania so inviting.
The Serengeti
A must see on your African safari vacation is the Serengeti. Home to some 3 million animals, the great wildebeest migration and the largest population of major land predators, including lion, leopard, cheetah, and hyena.
The Ngorongoro Crater
The Ngorongoro Crater, a World Heritage Site, sustains the highest density of lions in Africa and offers the possibility of seeing the "Big Five." The conservation area is filled with breath-taking landscapes including volcanoes and craters.
The Big Five
See the big five in their natural habitat with no boundaries or fences. On your safari you can follow the wildlife as they move between national parks and protected areas. See the animals exercise the freedom they deserve and experience authentic Africa – wild and vast.
Mount Kilimanjaro
Tanzania is home to Mt. Kilimanjaro, the tallest freestanding mountain in the world and the highest point in Africa. Summit at sunrise, see the only remaining glaciers in Africa and look on down to the plains below. Choose from a variety of routes up to make sure you get the best experience.
Safe and stable
Tanzania is one of the safest countries in Africa, with a stable democracy. Over the last 50 years of independence, Tanzania has invested heavily in tourism and has set aside of 30% of the country to conservation areas.
The whole family
An African safari vacation to Tanzania is an amazing experience for all ages from families with young kids, to teenagers, couples, grandparents, and everything in between. A holiday to Tanzania offers an escape from the pressures of daily life, giving you the opportunity to spend quality time and focus on the family.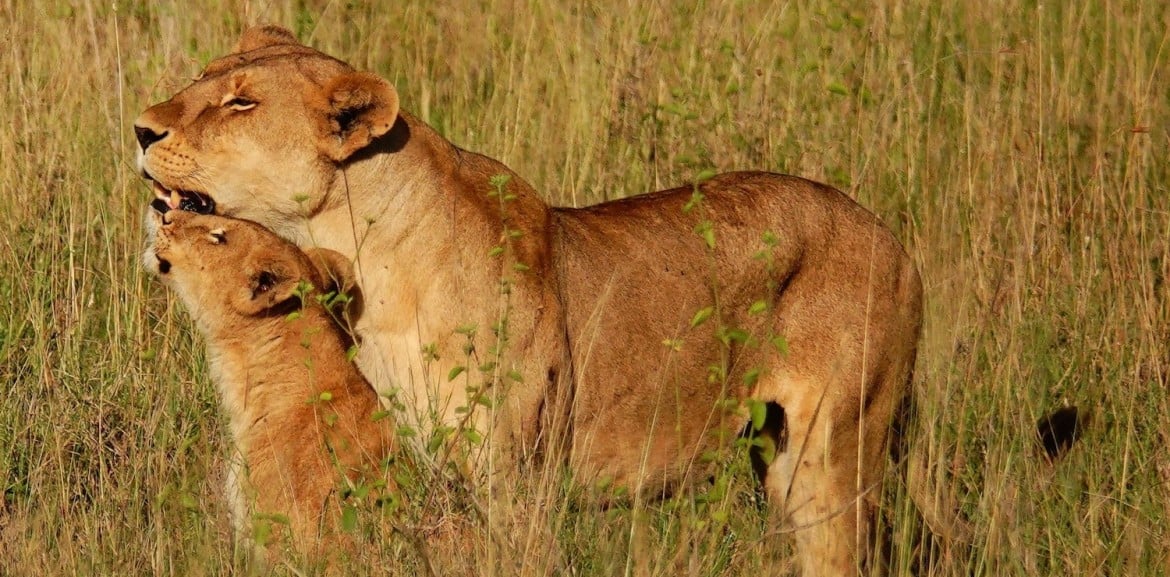 Best Safari country in Africa
Tanzania has been voted best safari country in Africa repeatedly over the past decade. It is a favourite among novice and veteran travellers alike. It offers superb wildlife viewing in the most famous safari parks.
Safari vacation in Africa
If you are planning an African safari vacation, Tanzania is waiting for you! Read one of our sample itineraries here.