The classic Tanzanian safari holiday is a visit to the Serengeti, Ngorongoro, Lake Manyara and Tarangire National Parks. Over the years, these parks have become the iconic safari destinations, famous for their abundance and concentration of wildlife, the beautiful environment, vast open spaces, and the great wildebeest migration. A tour package at this time of year would not be complete without a visit to one special place…
See the migration: calving season at Ndutu
Between the months of January to March, the migrating herd can be found in the short grass plains in an area known as Ndutu. Ndutu is where the boundary lies between Serengeti and Ngorongoro Conservation Area, and at this time of year it is home to picturesque views that clients describe as the epitome of safari. The endless grass plains are scattered with acacia woodland. With the onset of the short rains, the grass is lush and finding water is guaranteed. This attracts the migrating herd and triggers calving season. In turn, the glut of calves and the culmination of the mega herd attracts the biggest accumulation of large predators on Earth. With the abundance of prey, the predators go into overdrive and visitors have a high chance of seeing a hunt or a kill. This stage is one of the highlights of the entire migration route, and never fails to deliver truly remarkable game-viewing.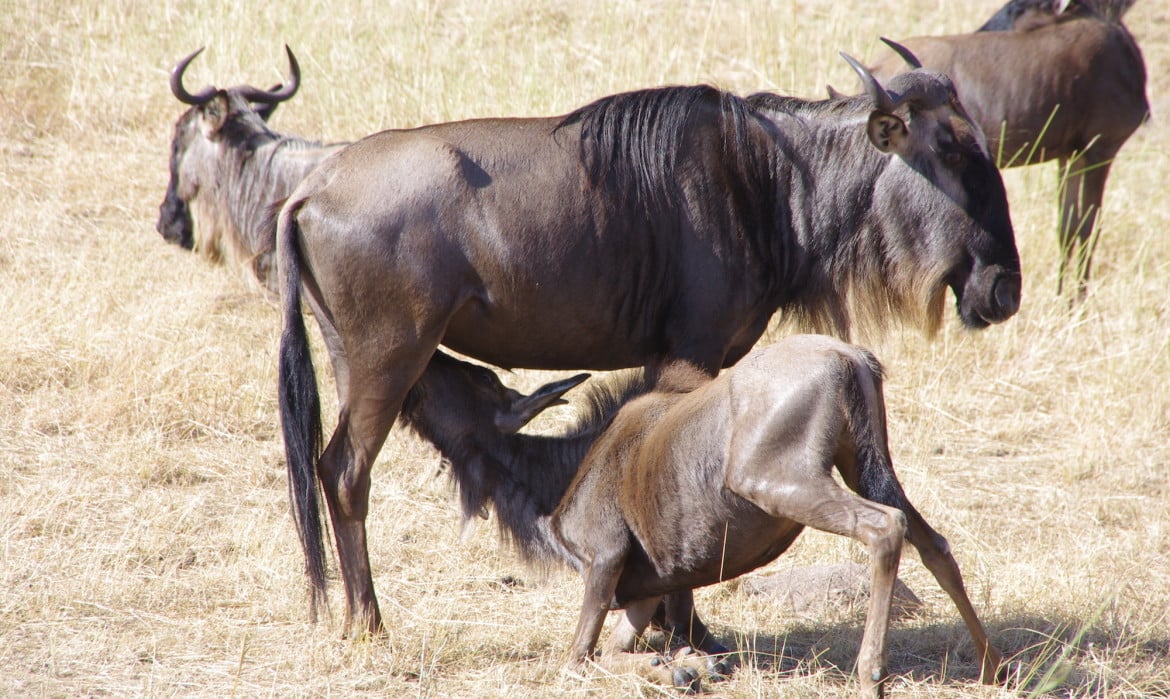 Choosing your tour package to Tanzania in January, February and March
If you are planning an African safari in January, February or March, definitely consider a tour package that is built around the calving season in Ndutu, Tanzania. We have prepared a sample itinerary that includes Ndutu for you here.