Northern Circuit or Southern Circuit?
If you are interested in booking a safari to Tanzania, but you can't decide between the northern or southern national parks, you can use this guide to help you make your decision. The good news is that both circuits offer very different experiences. So, once you have decided what is most important to you for your trip, the choice is much easier.
Safari Northern Circuit
The Northern Safari Circuit in Tanzania includes the Serengeti, Ngorongoro, Tarangire and Lake Manyara national parks. Over the years these parks have become the more iconic safari destinations and have attained hit status amongst our clients.
Pros:
The major draw is the abundance and diversity of animals and wildlife, due to the climatic and ecological conditions in these parks. In the North, the animals are more concentrated. This means you have a higher chance of seeing "The Big Five" and "The Great Wildebeest Migration", which takes place in Serengeti and Ngorongoro. The accessibility of the parks is another advantage: parks in the Northern Circuit are in close proximity to each other, with year-round road access. In some cases, they even share a border. This is key as it decreases the time you need to transfer from one park to another.
Cons:
With fame comes congestion. The northern parks can get busy with tourists. During high season, it is not uncommon to see 20-30 safari vehicles trying to position themselves for that perfect shot.
Safari Southern circuit
The Southern Circuit in Tanzania includes the Nyerere (formerly Selous), Mikumi, Ruaha and Katavi national parks. While these national parks have not gained the fame (and notoriety) of the Northern Circuit, they offer a quiet, remote charm that is very different to the North.
Pros:
One of the major attractions of the South is the possibility of going on boat safaris in the Nyerere National Park. Viewing game by boat offers a completely different perspective on the wildlife and environment, and it is something that not many tourists experience. These parks are expansive, remote, and visited much less frequently – Nyerere and Ruaha, are the two largest national parks in Tanzania – as a result, they offer much more potential for private game viewing.
Cons:
In contrast to the proximity of the parks on the Northern Circuit, large distances separate the parks on the Southern Circuit. To get the most from your visit, you have to fly between parks which substantially increases the cost of the safari. In terms of animal concentration, just four of "The Big Five" can be spotted on this circuit.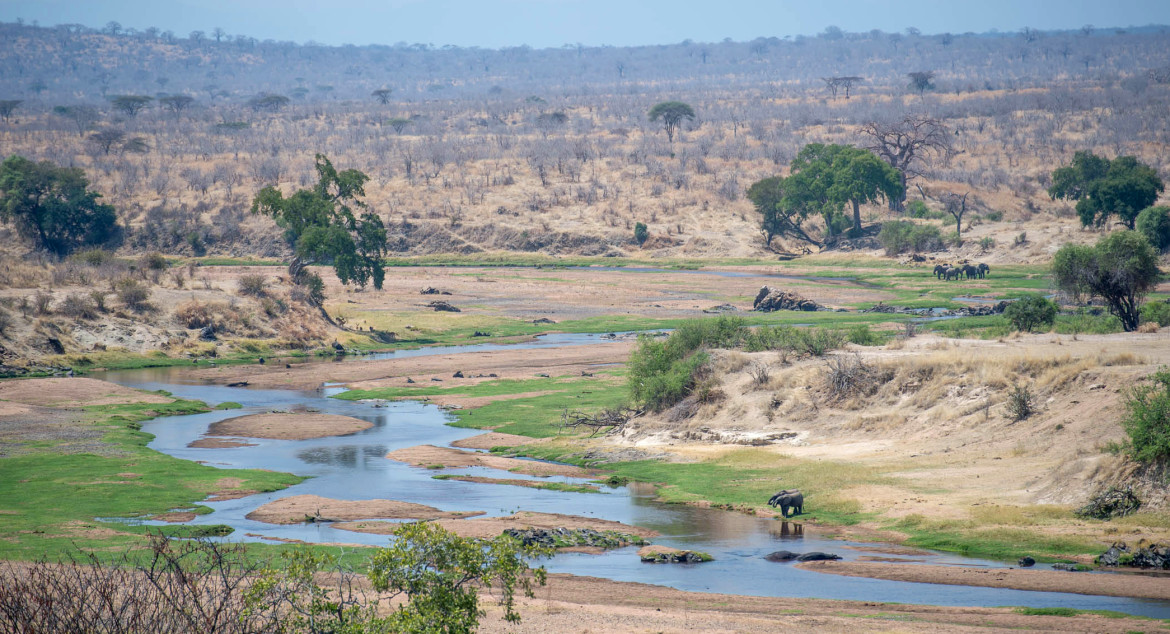 Our recommendation
For the first time traveler, we recommend the Northern Circuit. However, if you are sensitive to mass tourism and prefer a more private experience, we recommend the South.