In this article
Table of contents
Articles in this category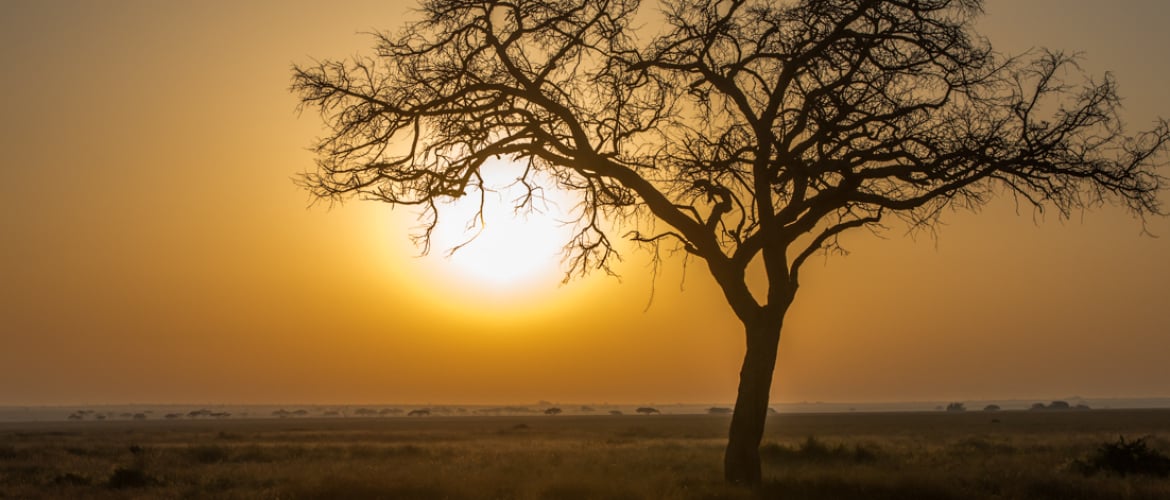 Tanzania Weather | Tanzania Climate
What is the weather like in Tanzania?
Tanzania enjoys mostly warm weather all year round. The climate varies considerably in this large country, but a tropical wet and dry climate, or tropical savanna climate, predominates. The main rainy season, or 'long rains' in Tanzania lasts from April until June. Then, between June and August, it is drier and colder in Tanzania. The beginning of October marks the start of the period of 'short rains' during the daytime, with warm summer temperatures. January, February and March are the driest summer months of the year. As your tour will take you to various altitudes, ranging from mountainous regions to lower coastal areas, temperatures will differ. In view of the different seasons and the fact that it can get a little chilly at night, it is advisable to pack summer clothes that you can layer easily. We also recommend to take at least one warm sweater and 2-3 long pants for the colder mornings and evenings.

Tanzania weather in January, February, March

☀️ Weather:

Summertime! It's hot and dry during these months with occasional rain. Temperatures will be between 30-40 °C.

Tanzania weather in May, April, June

🌦 Weather:

Rainy season! After many dry months the plains and animals can't wait for some rain. The big rains are mainly late afternoon and at night, but even during the day you can get a few scattered showers. In May and June, it can be very cloudy. Temperatures are still comfortable; between 20-25 °C. The mornings and evenings can be colder so do take a sweater. We recommend staying in lodges rather than tents during these months, but apart from that the weather shouldn't influence your safari experience negatively in the northern part of Tanzania (Serengeti, Ngorongoro Crater, Lake Manyara).

Tanzania weather in July, August

🌤 Weather:

In July/ August it's still a little cooler and partially cloudy but days with blue sky as well. The temperatures are generally between 25-35 °C. The mornings and evenings are colder. You do need to take a sweater and long pants for the early safari mornings. In the afternoon, when the sun comes out, it heats up and it will be 't-shirt-weather'.

Tanzania weather in September, October, November, December

☀️ Weather:

Sunny! The weather during these months is mainly blue skies, sun, warm with temperatures between 30-40 °C. We have the so called 'short rains' in October/ November but those are little tropical showers and won't affect your sunny holiday!