In this article
Table of contents
Articles in this category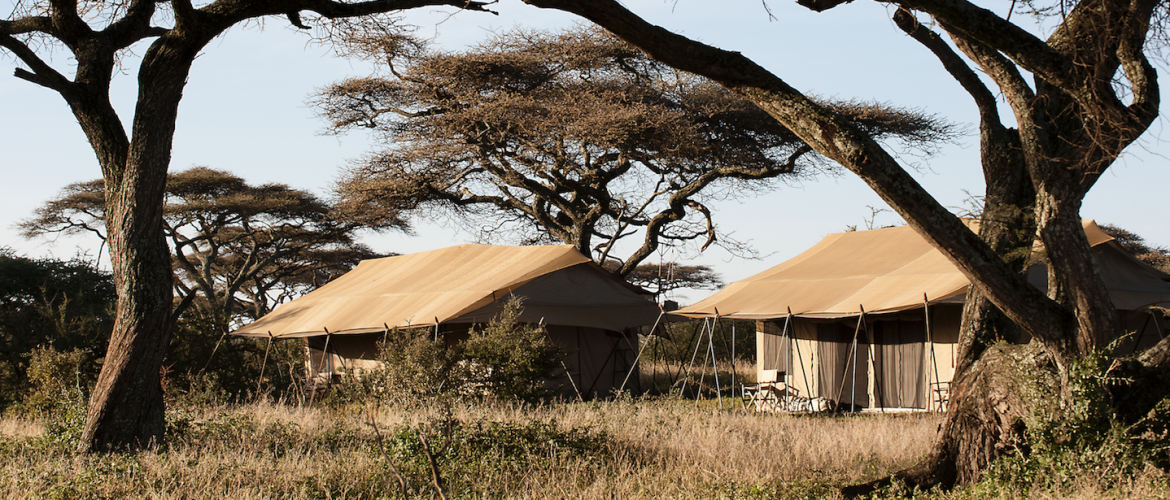 Tented Camps | Glamping Safari Tanzania
We believe that your accommodations during your Tanzania safari are just as important as the safari itself. Most safaris include a combination of tented camps and
lodges
. Here we will explain more about the tented camp or so called glamping experience.
Tented camps or glamping
Luxury tented camps are a product that we at Makasa are very fond of. These camps offer levels of comfort and facilities comparable to a good hotel, but with much reduced environmental impact. For Makasa this is essential, as we believe in minimizing our footprint and being as eco-friendly as possible.
Tented camps offer an experience second to none. You are close to nature and wildlife, while at the same time being completely sheltered. The tents are high quality canvas, beautifully furnished with en suite facilities, and all the standards amenities and conveniences one would expect from a luxury accommodation. Dinner and breakfast offer a wide choice of African and western dishes, usually served as a buffet.

Glamping is safe
Canvas tents are safe. The animals are uncertain as to what they are and this unpredictability deters wildlife from intruding too closely on your privacy. Naturally, the camps are located in magnificent locations with incredible vistas and ambience. An evening sundowner by the fireplace, accompanied by the sights and sounds of nature is an unforgettable way to end your day. Mornings are filled with sounds of incredible wildlife wakeup calls, the chirping of birds as the new day begins. Staying in a safari camp brings you much closer to the sights and sounds of nature.